Serra Grande
>
Bars and restaurants
---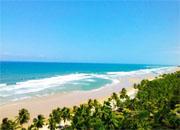 Restaurant Itacarezinho
Rodovia Itacaré/Serra Grande km 15
Praia de Itacarezinho
Sofistication and simplicity surended by luxurious vegetation between ocean and rainforest come to discover this paradise on earth and enjoy the flavors of our gastronomie. Coktails, seafood, Bahia's specialties and international cuisine are in the menu.
---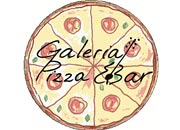 Galeria Pizza Bar
Rua Osvaldo Ribeiro - 572 - Serra Grande
New pizzeria in Serra Grande with live music
---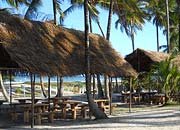 Restaurante Paraíso
Praia do Sargi
Rodovia BA 001 Ilhéus - Itacaré km 30,5 - Serra Grande
Bahian Seafood restaurant located on the beach.
---
Box Estrutura de Arte e Gastronomia
Travessa Pedro Gomes 42 - Centro - Serra Grande
☎ +55 73 - 99997 6706

---
Cabana Pé de Serra
Praia do Pé de Serra - Serra Grande
☎ +55 73 - 3017 2526

---
Cabana do Everaldo
Praia do Sargi - Serra Grande
Everaldo
☎ +55 73 - 99903 1193

---
Lanchonete e Sorveteria Da Terra
Avenida Tancredo Neves 150 - Rodovia Ilhéus/Itacaré Km 36 - Serra Grande
Claudete e Clademir
☎ +55 73 - 3239 6184

---
Restaurante Barra do Sargi
Praia do Sargi
☎ +55 73 - 3017 2525

---
Cabana Brazuka
Praia de Pé de Serra - Serra Grande
☎ +55 73 - 99832 2736

---
Cabana Filé da Bahia
Rodovia BA 001 Ilhéus - Itacaré km 33 - Pé de Serra - Serra Grande
---
Pizza na Praça
Praça Pedro Gomes - Serra Grande
Carol
☎ +55 73 - 3239 6102

Fatal error: Call to a member function getTextEmail() on null in /home/itacare/itacare.com/itacare/contatos/megabusca.php on line 594