Pompilho
This beach is good for bathing at any time, but be careful near to the mouth of the River Tijuípe where diving can be dangerous.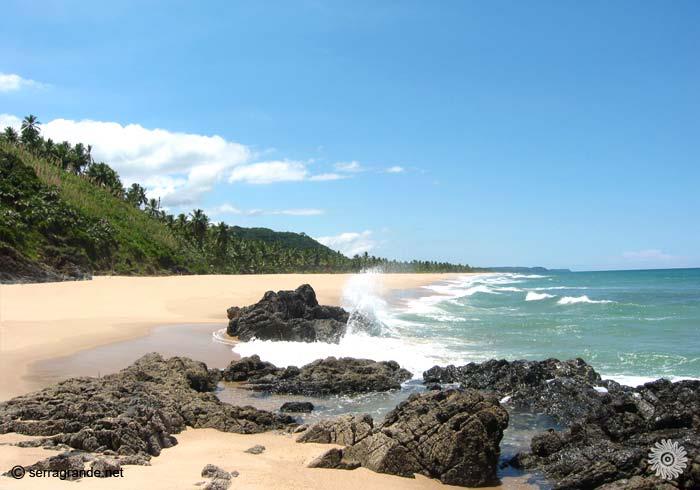 How to get there:
The trail to access Pompilho beach is located 2 kms from the square of Serra Grande town, in the direction of Barra do Tijuípe.

Steep and winding, great for those who like trekking, this trail leads you through forest for about 20 minutes before arriving to this beautiful beach of coarse sand and strong waves.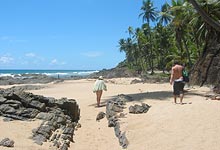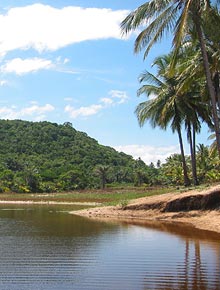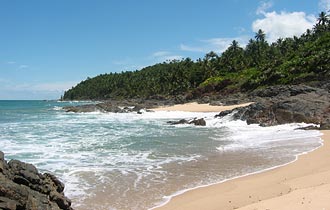 One of the characteristics of this beach is the lagoon which is so near to the sea.

For those who are curious there is a trail, parallel to Pompilho beach, leading to a lookout point which allows you to look out over the entire beach all the way to Barra do Rio Tijuípe.
SARGI | PÉ DE SERRA | PRAINHA